As the Covid-19 situation in France was not great since Christmas, my anxieties worsened. The curfew at 8 p.m. was shifted to 6 p.m., making grocery shopping impossible without a crowd and removing any chance of going for a walk after work to disconnect. The ski stations remained closed, the vaccines for my age group are still way too far out in the future. Life was tolerable but hard. The apartment began to feel like a prison again. The routine felt unescapable, and the mild motivation boost from the holidays was quickly wearing out.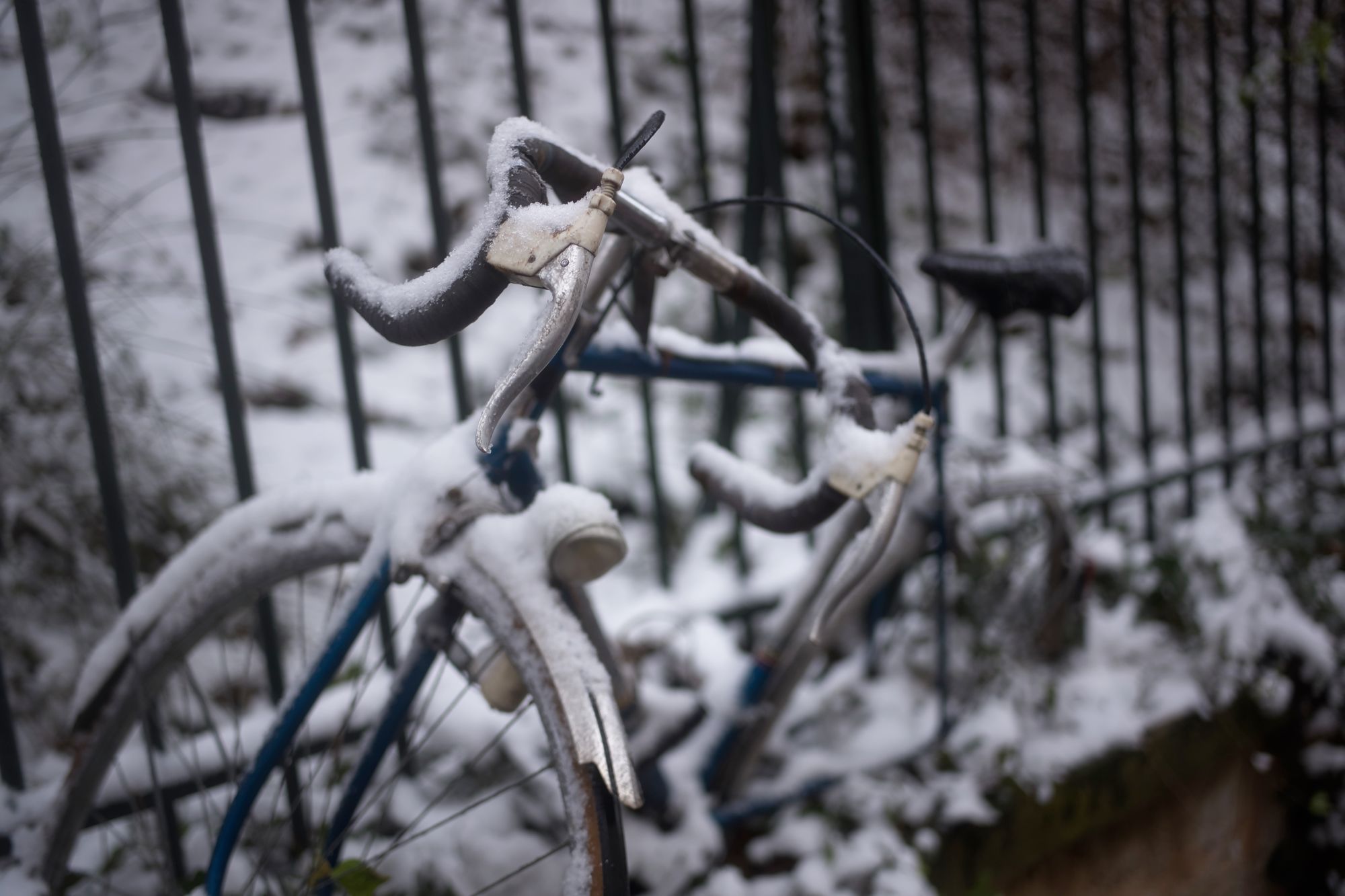 As the rumours of an inevitable reconfinement were rising, we forced ourselves to look for other options. This is when the miracle happened - our friends invited us to their family house in the countryside in Auvergne.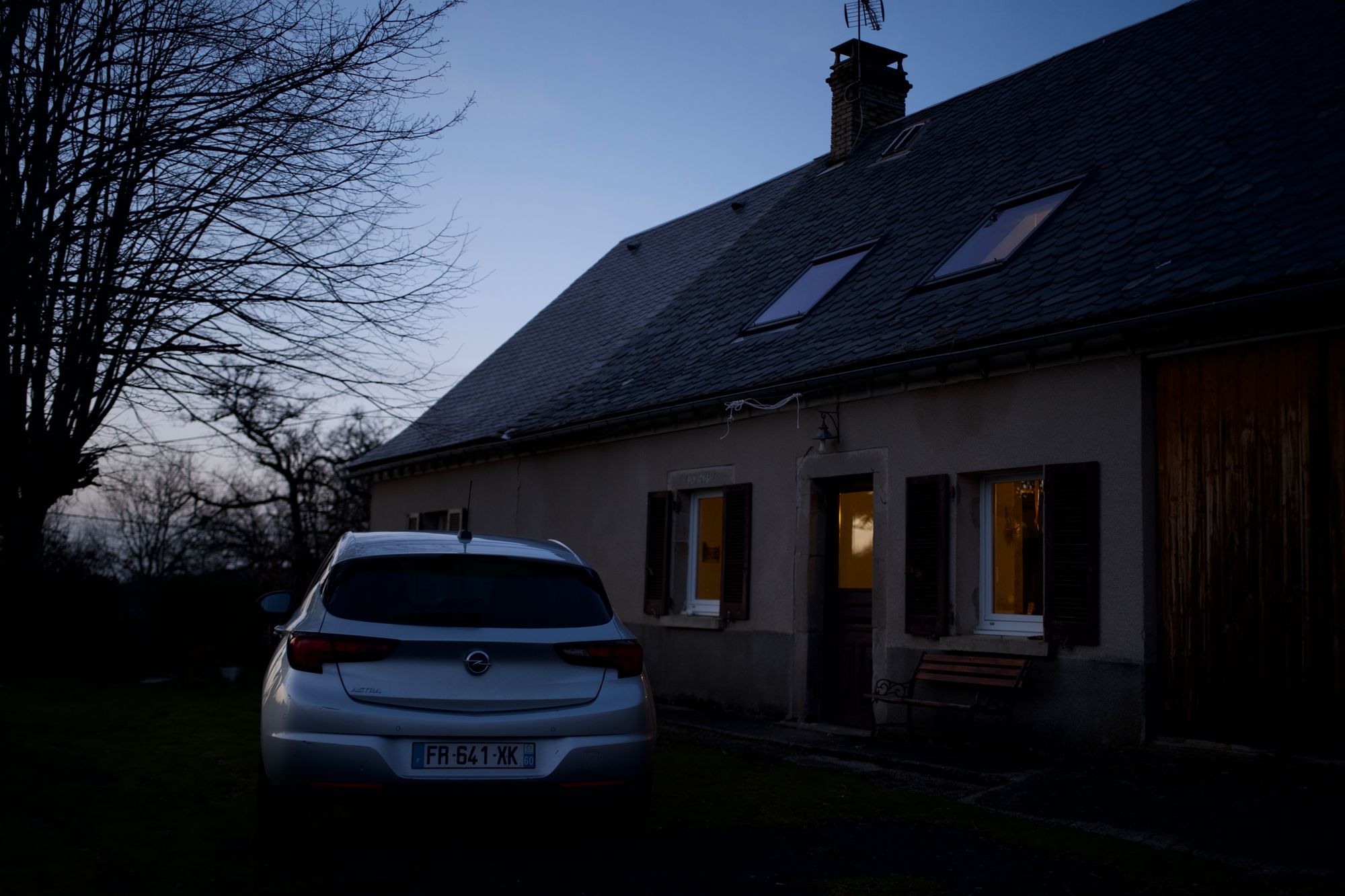 After a long week of planning, preparing, and packing, we drove to the middle of France, where this beautiful place waited for us. We have everything we need here - enough rooms for everyone to feel comfortable, a high-speed internet connection for work, and the charm of a remote village where life hadn't changed in the pandemic.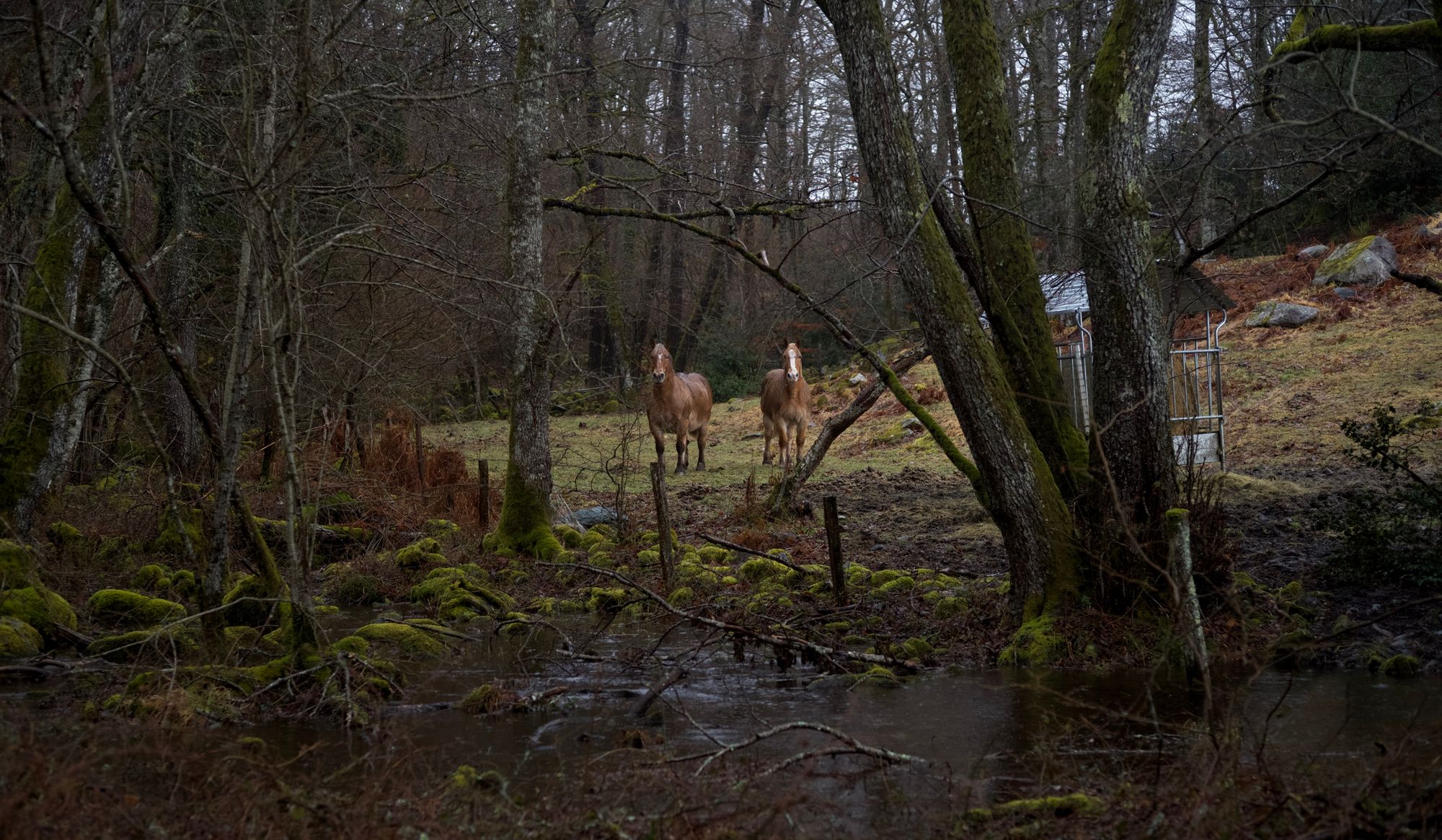 There are no masks here, because there are no people around. It's been two weeks, and the only strangers I've seen were the post officers. In the middle of the day, we take a walk in the hills, where we sometimes see a horse or a cow. At night, we hear deers and owls, and sometimes we even see the stars.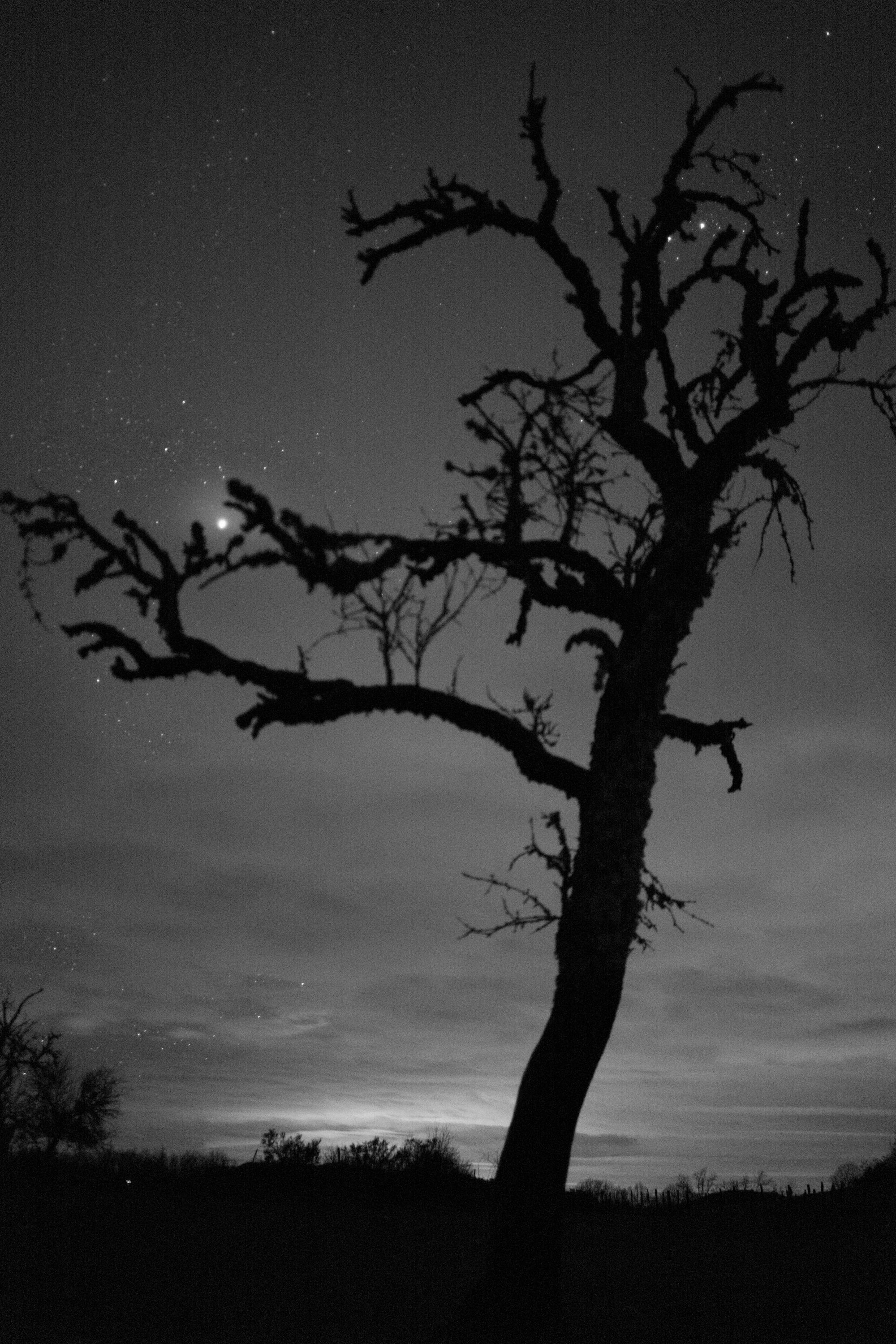 We took our cats with us. They didn't like it at all. We'll think twice before doing this again. But we managed, and after a couple of weeks they stopped freaking out from every single noise, and at night they're fully active, perhaps even too active. Still, I'm happy they're with us.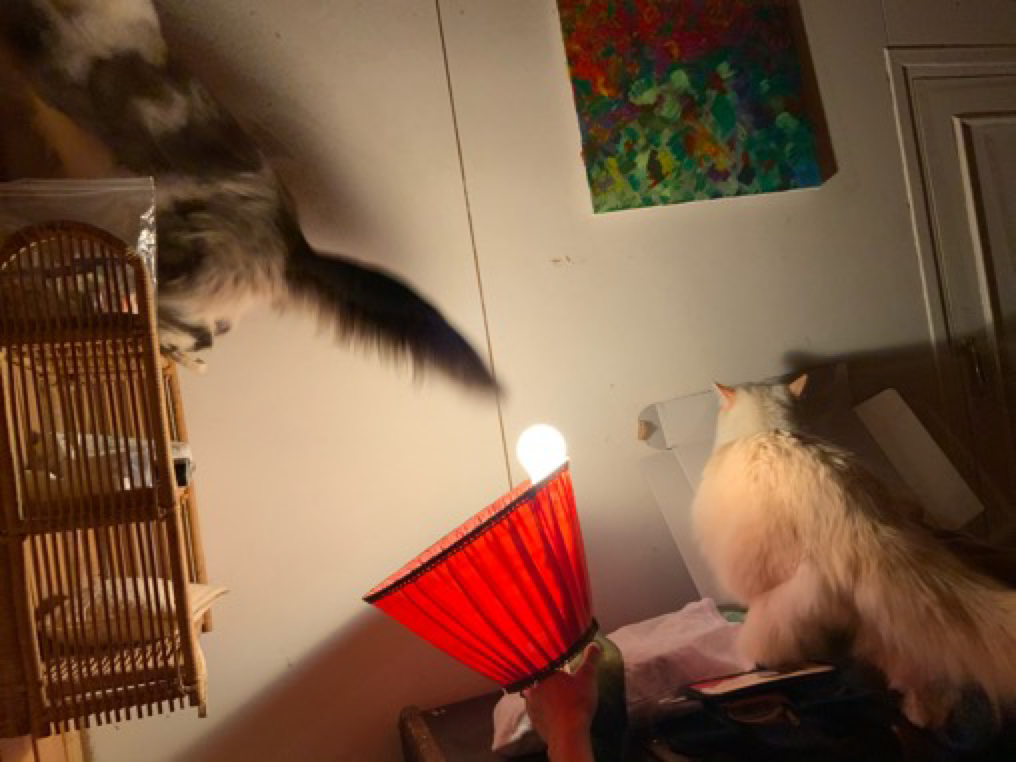 Photographically, it's an exciting adventure. The weather is much better than I had feared, but still the light is mostly flat and gray. I work almost all the time here, so I don't really have much time to spend with my camera — certainly not enough to take out my tripod too often. Still, on weekends, weather permitting, we walk the nearby trails, not seeing a living soul, admiring the flooded Cantal.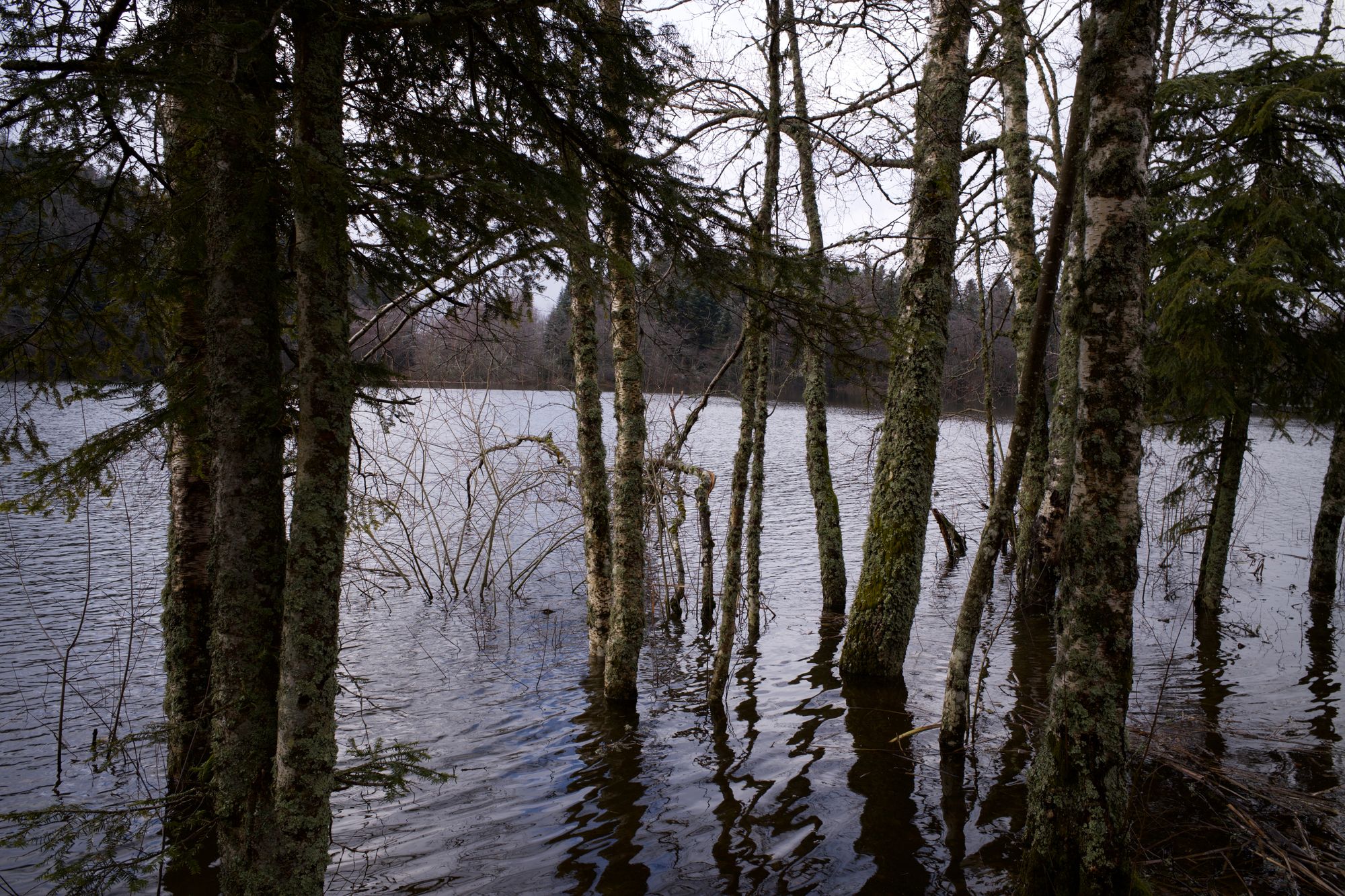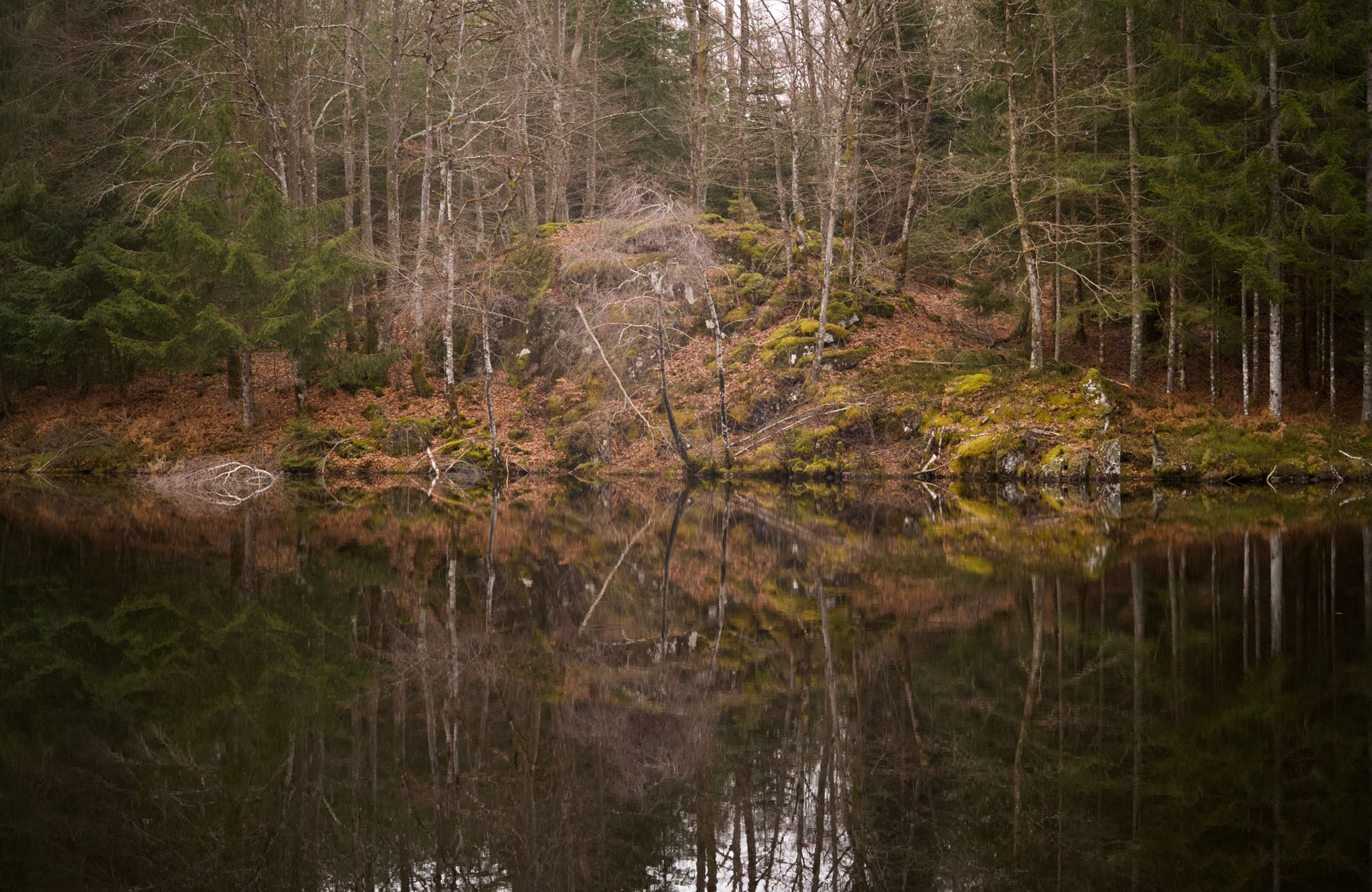 I am extremely grateful to my friends for letting us come here. It feels good to live.
Expect more posts about our walks in beautiful Auvergne soon.